It's time! We need to really test our new server space, so what better way than to gather our community in all it's greatness!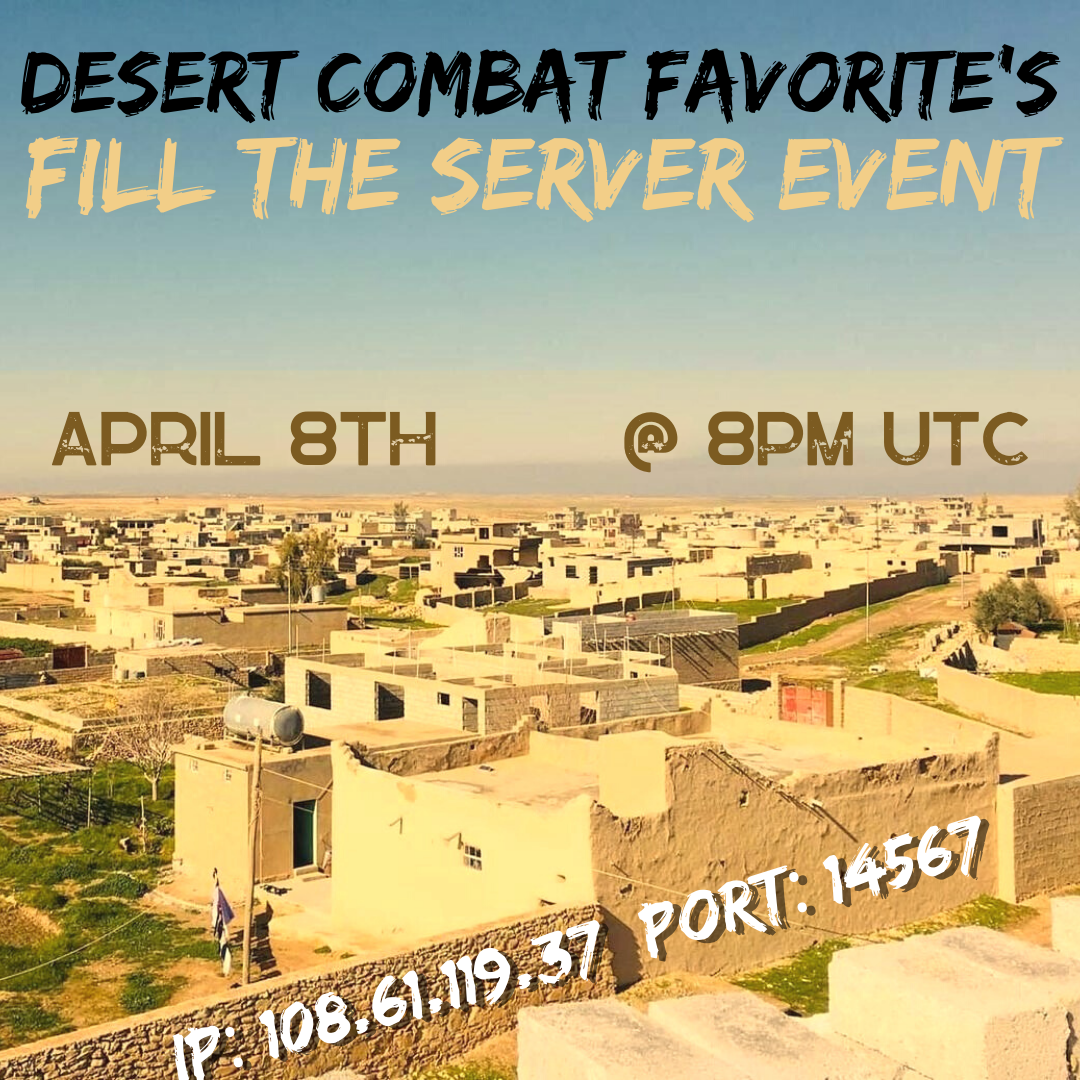 Kicking the events off, we'll be having a Desert Combat event to fill up our Battlefield 1942 server!

To join in on this event, you will need to have Battlefield 1942 along with the Desert Combat & Custom Maps installed. All of which can be obtained from our Files & Guides page!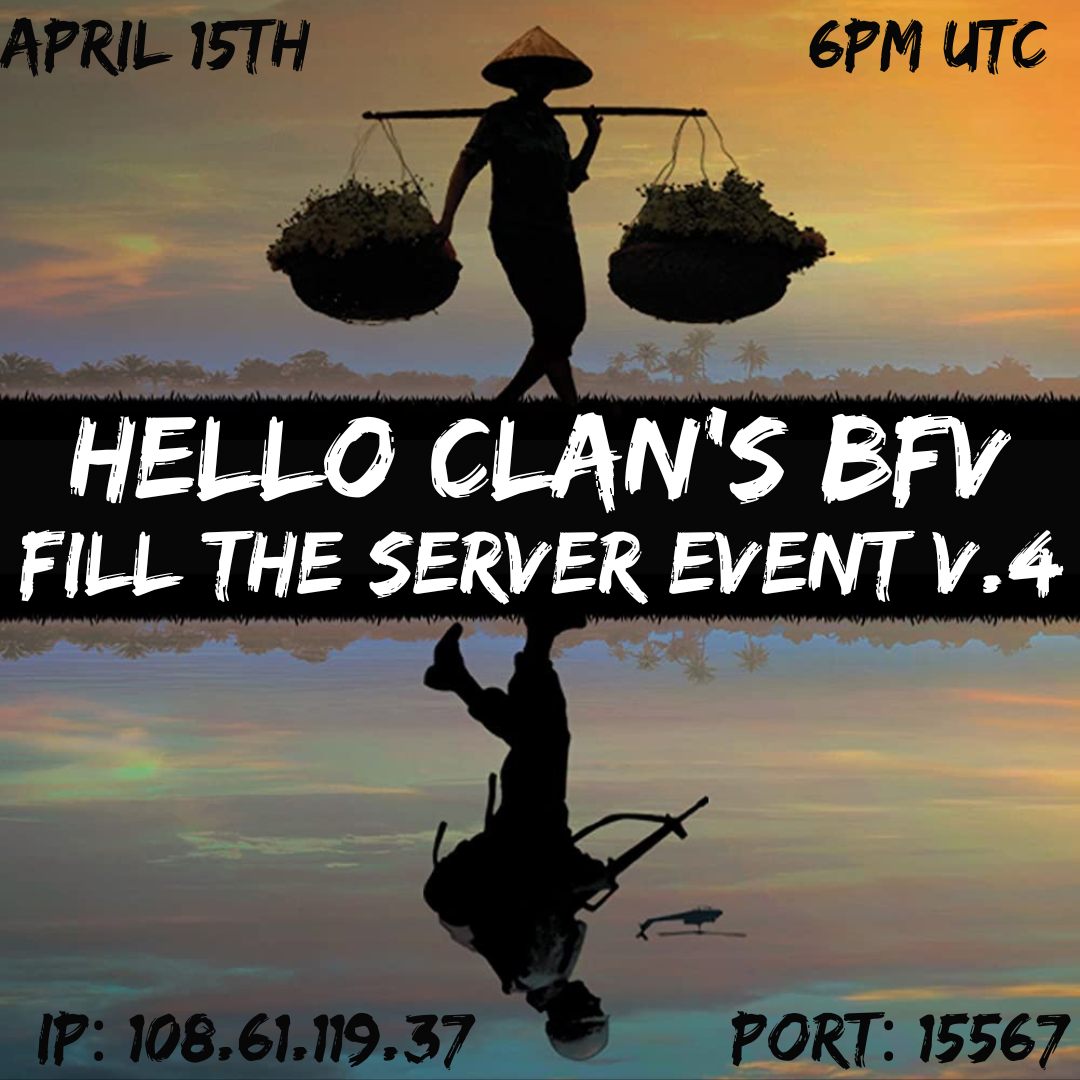 Following up on our run of events, we will be hosting a fill the server event for our Battlefield Vietnam server!

To join this event, you just need Battlefield Vietnam installed and updated to V1.21. Patches are available from us if you need to get updated! We hope to see all our old and new players!
We are not only hosting these events to stress-test our new servers, but we are also doing to in order to create awareness of our our new IP address! We have moved from 158.69.118.94 to 108.61.119.37!

If you are using the up-to-date no-cd patches that include the fixes for the master server in both game's cases, you can click "Update" in your server browser to ensure you see our new servers! If you have not done this, it may seem as if we've blipped out of existence!
Remember to like, share, follow, join and above all else, participate in our events!
We are here to stay and will always do what we do as long as there are players that support us!
See you in-game!